Please sign our guestbook and share your thoughts with us or send Chris a personal note  below . . .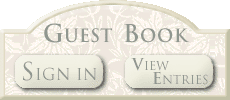 Chris Mulligan is not providing advice of any kind. She is offering her opinions,

 her experience and her knowledge of what she hears, sees and feels when she speaks with spirits. 

Her hope is to encourage you, the reader, to open your heart to your emotional and spiritual growth through hope, 

faith and trust to find comfort, peace and healing.

"Thank you, thank you from the bottom of my heart. Your outreach means more to me than you could ever know. I'm so grateful to you for your talent in communicating with our beloved children and for making sure the messages get to the families who are hurting...you are a sweet, generous soul!"    ~ Valerie Pugh-Larson.

​***

"Thank you so much for the lovely message! I read it right before I went to bed..then my mind was so busy! It's funny how it can be so calming..but make me anxious too! Thank you Chris - you have such a gift!" ~ Emily Scharfenberger

​***

"Your message was received with open arms and flowing tears. So much info although some I don't get, others were so clear to me. Thank you so much for connecting with him for me in my time of need, you are truly blessed to have your guide and your ability, although I felt bad about asking you for this as I'm sure so many do, I'm glad I did. If he ever pops up and want to communicate with me, please know that any such messages will be met with open arms." ~ Rich LeFebre

​***

"I am in tears this morning thinking about Iryll...I know she is here! Thank you so much for letting her speak through you." ~Judy Tokstad

​***

"Thank you Chris so much. She is a clear light energy always full of love and care for others. Loves to tutor, most happy when her students had a Ah-hah moment. I guess she still does!! Thank you so much for the words of joy from her. I am now remembering to look at this from her perspective any time a sad moment erupt. Thanks to Zac and you. Joy to you, too." ~Lynn Lee

***

"Thank you so much for your email and taking the time to send me what you heard from Chris. What a wonderful gift you have and I am so grateful to hear anything from him. Thank you again, it really put a smile on my face. Hugs to you! ~Jean Adele

***​

"Thank you for sharing this with me, Chris. I see Nina in much of it...she was everyone's favorite babysitter and was a peer counselor to those in her freshman class. I hope she come to you again and tells you more. Thank you so much for this!!" ~ Cathy Seehuetter